Welcome!
Welcome to our store!
Categories
Narrow your product search by choosing a category below.
Featured Bird Houses
Bluebirds were there to welcome the first settlers of Plymouth Colony, who called them blue robins. Now you can return the hospitality with the royal welcome of Bluebird Manor. Solid cypress construction. Features our famous stone-washed shingled roof. Solid copper trim and hinged front door for east access, viewing and cleaning. Excellent floor drainage and roof ventilation, with mounting paddle for easy hanging: Dimensions: 8" x 8" x 16". 1-1/2" hole.
Features: One advantage of the excluder is the ability of three or more nestlings to access the entrance hole simultaneously for feeding. This gives runts a better chance to compete for food.
Features: Resembles a decorative dollhouse. Single cavity features a 1.25" diameter opening. Removable back for convenient seasonal cleanouts. Fully functional bird house that is perfect for smaller songbirds. Detailed scrollwork and beautiful roof are sure to complement any backyard, patio, or home. Handcrafted of kiln-dried hardwood and exterior grade plyboard. May be hung using the included nylon cord hanger. Non-toxic oil-based exterior paint. Dimensions: 11"H x 10"W x 9"D.
Check out our Bird Feeders!
Cast Reel Bird Feeder is made of hand painted resin. It includes a weatherproof feed refill door and drainage holes with a 14 oz. seed capacity.
Features: Green peg baffle kit. Contains 6 peg baffles and 3 baffle barbs. For use on models K5G-6.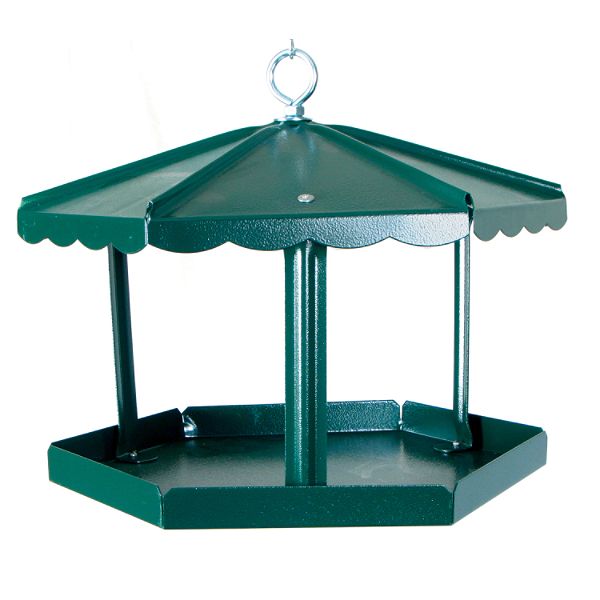 Decorative, scalloped, ribbed steel roof. Ideal for suet, fruit and jelly, as well as wild bird seed. Hang, pole or post mount with hardware included. Made of heavy-duty rust-resistant galvanized steel. Powder coated forest green finish.
All Sizes of Bird Cages
A premium home with all the necessities to welcome your pampered pet home. Made exclusively for PetSmart.
From the company that's re-inventing the avian environment.
This cage-top accessory features 3 toys. Designed for parakeets, cockatiels & lovebirds.